ABOUT Yala Online
This radio show is dedicated completely to discuss and review new technology and telecommunication. Topics include computing, software, video games, tv, media, gadgets, mobile phones and science. The show is presented by: Ahmed El Baramawy,Tamer Emam, Heba El Sayed ( journalists specialized in technology) and Nayera sherif.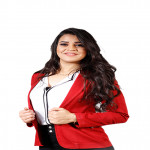 Mira EL Aamry
presenter of the show
- Date of Birth : 20 December - Place of birth : Oman - Education : Faculty of Arts - Mass media and communications - Ain shams university - Favorite quote : " be happy and the whole world will be happy for you too" - Favorite food : Macaroni/ pizza - Zodiac Sign : Sagittarius - Interests : walking - shopping - Favorite singer : Fayrouz.