ABOUT Sera We Enfathet
..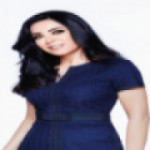 Engy Anwar
presenter of the show
Engy Anwar Anchored through her Career some of the most distinguished talk shows in many Television networks. Engy was the main host in "Elbeit beitak" the daily and main talk show at Ten Tv. Then she created her own talk show " Massa2 elkahera" Which was one of the top 5 talk shows in Egypt aired on Ten Tv. Engy was the main anchor ofAlyoum"show".She hosted it from Dubai (July2009-2013): "Alyoum"originates simultaneously from 5 countries in three continents. The three hours program provides viewers a window to the world through its coverage of the latest news from the middle east and the world,as well as topics such as health,entertainment news and sports,technology,social and cultural issues."Alyoum"presents straightforward news in a relaxing,engaging environment.The program also includes interviews with everyone from politicians to atheletes;leaders in business and the arts. -Working for Arabic Radio and TV(ART) in Cairo and Rome(1993-1998): Presenting and producing social, enteraining,fashion,artistic and musical programs. MC the festivals and events produced by"ART". -Working for "Channel one" the main channel of "ERTU" "The Egyptian TV" since 1998: Presenting and co-writing: 1.Good Evening Egypt. 2.Aflamna El Helwa. 3.Da'wa(Program sponsored by first lady aiming at eliminating illiteracy between women in the Egyptian Society). 4.AKHER KALAM: The signature show of the egyptian TV for two years..A show that presents and analyses the latest political,economic,social,sports and artistic events.Akher Kalam attracted advertisers and profits for the egyptian TV.VIP and class A guests were the only interviewees in Akher Kalam which was the talk of critics and viewers. 5.El Had EL Fasel(A show that hosts a politician and a movie star in every episode). 6.Good morning Egypt. MC of the concerts produced by Egyptian TV. More experience: -Presenting the opening ceremony of Dream TV. -Presenting "Arabic nights" on air weekly program on El Mehwar TV. Now Engy is presenting " El Gomla na2sa" at Mega Fm.