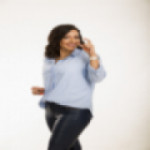 Sama Saeed
presenter of the show
- Faculty of Commerce "English Section" - Sign: Libra - Favorite Arabic Song: Feeh youm w leila "Warda" - Favorite English Song: you're still the one- Shania Twain - Secret you don't know about me: "Children who cry" its really scary! - I like working at Radio Hits: It's "home".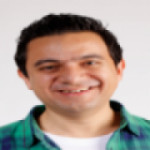 Emad Ismail
presenter of the show
Graduate: Faculty of Law - Cairo University Date of birth: 19 May zodiac: Bull Favorite Song: Feen tarie2k (Mohamed Abdel Wahab) I love spending my free time with my family and reading. If I am not an anchor I would like to be French teacher. My favorite time when I am in the studio speaking to the listener and take their participations . I would like to introduce show under the water attendance from audience all over the world..